Abraham Sarache
October 28, 2016 @ 10:00 pm

-

3:00 am

Donation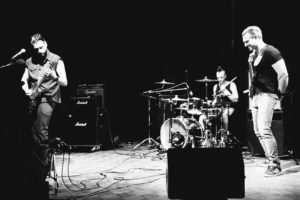 Alternative Progressive Rock
Presenting progressive rock concept album called "The Gardener" based on a emotional hypotesis, a project that innovates with cuatro & ukulele as new tools for alternative sounds.
Multi-instrumentalist and songwriter who is guided by all the feelings that music can explore.
Experimental with unique folk instruments and different music genres, Abraham Sarache's implementation of the venezuelan cuatro as a new tool for rock and metal music, shows a new path for alternative sounds.

Now Sarache's project has evolved into an exotic, technical and emotional live performance bringing the talented Garri Snowman and Tristan Turner onboard.
Snowman adding heaviness and precision to complex drum beats and Turner filling the low ends with a solid mastery and an experimental approach to bass guitar.