Little Warrior Music (Live)
July 26, 2016 @ 9:30 pm

-

1:00 am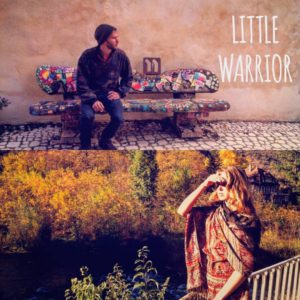 Little Warrior is a traveling, story-telling music duo created by Guitarist&Singer-Songwriter Matthew Jansen with Vocalist&Lyricist Kirstyn Niccolle.
"Little Warrior is the name of our story telling music duo.
We play songs about things we have learnt, people we have met and experiences we have had while traveling, through two voices and a guitar.
Every song has a story to go with it, allowing the listener to step out of an audience member position and instead into a friend-sharing-their-time position.
Our music, we hope, inspires and and takes people on a journey."