Monica & The Explotion + The Perpetual Motion Machine DJ Rengo Estar
July 29, 2016 @ 9:00 pm

-

2:45 am

Donation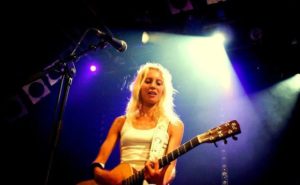 – Monica and The Explosion is Monica Welander, an acoustic punk rock artist from, Sweden.
Since the release of her debut album in 2007 she has been touring all around the world, solo or with a band, and she has aroused great interest and repect for her dynamic live performances and her songs wherever she has been. The sound is best described as "jukebox punk" – acoustic rock n'roll with attitude.
– The Perpetual Motion Machine: Spontaneous live dance music that is a mix of Soul, Jazz, Funk, a bit of Blues, Rock, World and Techno.