Sampa Crew (Live)
April 16, 2017 @ 9:00 pm

-

12:00 am

Donation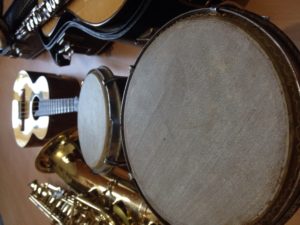 Bossa Nova/Samba/Forró
Sampa Crew is a Brazilian music trio based in Amsterdam, created by the musicians Gabriel Milliet, Theo De Blasis and Marcelo Politano, that aims to create acoustic versions of some classic Brazilian songs and songwriters, such as Gilberto Gil, Milton Nascimento, Geraldo Filme, Caetano Veloso and many others.
Brazilian songwriting tradition is famous worldwide, but much for the Bossa Nova, a specific stile that spread through the jazz and pop world. The focus of this group is to explore other songwriting traditions from Brazil, a music that shows a lot of African and American Indian roots, as well as the incorporation of elements from other cultures such as rock and jazz, all mixed together in a very anthropophagic way, as they say in Brazil.
The three musicians plays different instruments, mainly using two acoustic guitars, percussion, saxophone, flute, Brazilian folk flutes called pífanos, and cavaquinho, a Brazilian four string small guitar. Despite being acoustic, not loud, the music is very dancing, and it alternates between moments of dancing samba and rock and roll to more lyrical and intimate moments, where the three voices and the guitars take the lead.
The show lasts about two hours, recommended for all ages.