Title (me llamo) Sebastián
October 8, 2016 @ 9:30 pm

-

2:45 am

Donation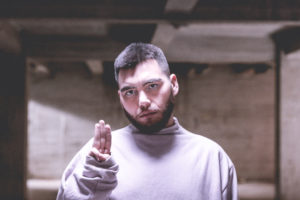 Sebastián Sotomayor: Piano, vocals.
(me llamo) Sebastián might be considered a kitsch and provocative singer, but his voice, his melodies and his clever compositions are solid in their own way, reflecting his life´s journey, discover the new emotional pop of Sebastian and promise of the Chilean music.
(me llamo) Sebastián is a Chilean Pop project, characterized by the originality of the every day simple sounds combine with a theatrical atmosphere.
With 4 studio records and 6 years of musical career, (me llamo) Sebastián manages to install his presence step by step into the national and international scene with a fresh proposal, what we can describe as Pop Baroque and melodramatic at the same time.
Within the ample pop musical scene, (me llamo) Sebastián has been sharing musical moments and collaborating with many artist such as Francisca Valenzuela, Gepe, Camila Moreno, Nano Stern y Torreblanca (México).
With his last hit – Las Polillas – , produced by Cristián Heyne and released in August 2016, Sebastián starts a new phase in his career, oriented to the mainstreaming of his music, through an "exciting pop" that will be revealed completely with his coming album.